Los Angeles Music Award nomination
 Los Angeles Music Awards Recipient Producers Choice Award nomination "Best Jazz Album"
"An amazing live performer!" – Los Angeles Times
"A beautiful voice…" – Bruce Lundvall, CEO Blue Note Records
"Remember her name!" – Tolucan Times
"This Jazzy and sultry singer keeps you in your seat!" - L.A. WEEKLY
"She will WOW you!" – Norway Rock Magazine
"A star in the making…" – E.T.
FEATURED RELEASE: TWO LOVERS (Jazz World - Beat) on Apple Music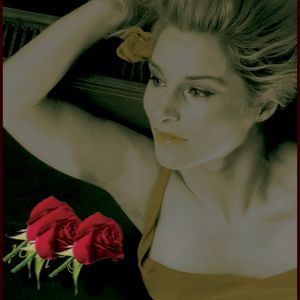 BIO
Solvei (Soulvay) is a jazz and World-Beat artist with a global following.   She is a Los Angeles Music Awards recipient, and endorsed by Amnesty International as an influencer for human rights through her music.  
Solvei began as a professional dancer in Oslo at the age of 15.  Solvei's career has given her the opportunity to work with respected artists, such as Grammy winner, Kurt Elling, The William Eaton Ensemble, Sir Elton John and seven time Grammy nominee Will Clipman.  Solvei has performed on ABC TV, PBS, NPR, and an eight part Norwegian documentary TV series featured her work.
Solvei hails from Norway, growing up in a family of professional opera singers, and her childhood was mostly spent back stage in the Norwegian National Opera House.  She started her professional career as a dancer at age 16.  By eighteen she had already performed over a thousand stage shows in her native Scandinavia as a dancer and comedienne.  A dance offer led her to residing in France for three years, where she worked on several occasions with Sir Elton John and other acclaimed artists, absorbing everything she could while doing so. 

Solvei's dance career got halted abruptly by a serious injury, and she was forced to rethink her career, and this led to a path into music, composing and singing.
Solvei moved to Los Angeles building a reputation as a passionate, out of the box artist.  The LA Times and LA Weekly, have garnered her with critical acclaim for her productions and nine albums. 
Solvei has received a Los Angeles Music Award nomination and a World Music Award.  In 2006-2007 Solvei collaborated closely with the American Indian political prisoner Leonard Peltier and his family. The work resulted in writing, recording and performing the song "Leonard Peltier".  Solvei is deeply involved in American Indian causes, as well as animal rights, and closing of all factory farms.
An avid yoga practitioner, teacher, and life coach, Solvei also produces music for yoga and relaxation.  She continues to write her own material and has recorded, produced and released eight albums on her own label, Royal Dancer Music, and one collaborative album ("Worlds Within"), with seven time Grammy nominee, Will Clipman.  In 2016 her album "MOSAIQUE" was submitted and considered for a Norwegian Grammy (Spellemannsprisen).
Solvei's music is sold internationally and is frequently heard on American and international radio stations.
Solvei performs regularly and her music is inspired by multicultural upbringing. Solvei's main object is to use music as a healing force and bring positivity and passion through music and performance.  
SOLVEI's music is featured alongside "Pink Martini" in the award winning documentary "Hands of Eros", which recently won at the Milan Film Festival and won best short documentary film at Rutger Hauer's "I've seen films" Festival.  "Hands of Eros" is beautifully created by Linda Carfagno.